Your friendly neighborhood seaweed store
Maine seaweed is tasty, versatile, nutrient dense and incredibly sustainable. Find it here, along with other uncommon Maine goods.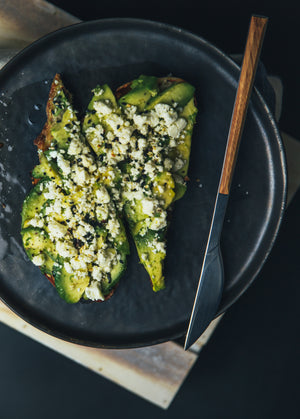 15-Minute Guide to Cooking with Seaweed
It's easy. You don't even need a recipe.
SEAWEED 101
Seaweed Discovery Box
Curious about seaweed? Looking for a fun gift for a foodie? Our curated box will introduce you to 5 different seaweeds — including descriptions, cooking tips & more.
View Box
neighborhood eatery
Eventide Cookbook
We love this cookbook from Eventide Oyster Co, which is just around the corner from us.
View Book
★★★★★

Well dang, this is best curated shop in all of Portland! SO many great seaweed and other amazing locally made products. I was visiting before the holidays and able to scoop up some wonderful gifts. I will be back for sure.

Tracy

Google review
★★★★★

My kid is obsessed with seaweed. He loved the shop!

Jonathan

Google review
★★★★★

The store is a lovely blend of practical and fun: varieties of seaweed, food with seaweed like salsas, books on seaweed from stories to cookbooks, jewelry, and beauty products for men and women.  

Lynn

Yelp review
★★★★★

A cool, well-appointed shop within walking distance of the Old Port / Ocean Gateway / ferry terminal. I will definitely recommend this spot to friends visiting "from away."

Jeff

Google review
★★★★★

Beautiful little cozy shop with a friendly proprietor and scads of healthy stuff made from seaweed. Nice skin care products too.

Adam

Google review
★★★★★

Interesting variety of macroalgae-based products, from lotions and soaps to food additives and teas, plus a great selection of souvenirs such as shirts, hats, and glassware. Really interesting spot and a great place to pick up unique items.

M. S.

Yelp review
★★★★★

Awesome shop. Awesome shopkeeper. Reasonable prices. Cool stuff. Not pretentious.

Kohlton

Google review
★★★★★

Beautiful shop with interesting seaweed products as well as cool, designy Maine gifts.

Sam

Google review
Visit us
Heritage Seaweed is a boutique shop occupying 3 rooms of a sprawling 1800s livery stables complex located in Portland's Old Port. We look forward to seeing you!